Trust Landsail to get you home in a crisis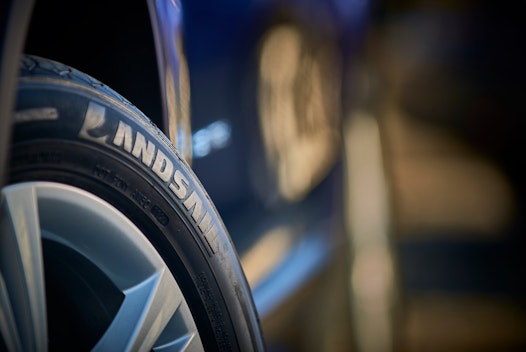 With fitments covering more than 90% of UK cars, it's probably no surprise that Landsail Tyres also offers selected patterns in run-flat options.
If your car is one of those with run-flats as standard, Landsail offers both its UHP LS588 and LS388 in run-flat sizes so that you can enjoy the benefits of a tyre that keeps going after a puncture without the drawbacks.
Built on the principles of using a reinforced sidewall to maintain structural integrity enough to safely get you home, Landsail's run-flat range not only takes the sting out of the cost of replacing these highly engineered tyres, it also brings the same trusted performance that has seen the brand grown in the UK, where it now represents one in every 25 tyres sold.
"Run-flat tyres are the result of significant advances in tyre engineering," said Chris Saunders, Landsail UK Brand Manager. "To find the balance of performance and comfort in a tyre built with the strength to support a vehicle is complex. 
"Landsail 's run-flat tyres are designed and built to offer added comfort without compromising either their driving performance or ability to drive to safety following a puncture.
"By basing our run-flat tyres on the LS588 and LS388 patterns, drivers have supreme confidence that their tyres will deliver precise control, great handling and responsive braking."
Thanks to its 3D block design, the LS588 maintains maximum grip for longer; and despite its lower profile, its sidewalls have a proven track record of maintaining support up to 50mph  following a puncture.
For the smaller passenger, the LS388 pattern also offers that reassurance, with grip and handling profiles replicated for the run-flat model plus optimised pitch alignment to enhance the tyre's noise-cancelling features. This results in the LS388 run-flat version delivering a supremely comfortable drive.
For more information on the Landsail run-flat range or to enquire about joining the Landsail dealer network call 08444 93 9000 or visit www.landsailtyres.co.uk.