LANDSAIL-BACKED TONY LYNCH INVITED TO COURSE DES PILOTES LEGENDAIRES RALLYCROSS EVENT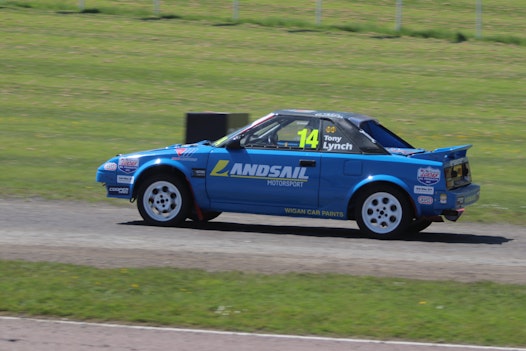 Tony Lynch and his Team Geriatric rallycross colleagues have earned themselves an invite to the prestigious French international rallycross event Course des Pilotes Legendaires.
Taking place on October 16 and 17  at the Circuit des Ducs, the event recognises the best drivers in the world of rallycross - including retro rallycross. this year Lynch and his Landsail Tyres-sponsored Team Geriatric Toyota MR2 have been extended an invitation to take part.
Read more at www.landsailtyres.co.uk/blogs.