Find balance between performance and value with Landsail's SUV range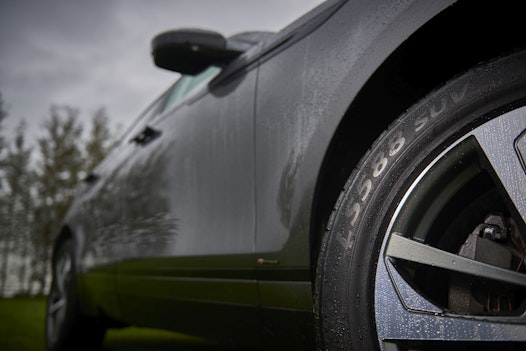 Millions of people buy or lease SUVs as a great way to get the family around - but what about when they come to replace those big, hardworking tyres? 
Many consumers don't factor in the cost of tyres, which for SUVs in particular have to be highly engineered to deliver comfort, responsive handling all under a heavier load than a standard passenger car.
Specifically designed to feed drivers' growing appetite for imposing family cars with large wheels, Landsail's LS588 SUV and CLV2 tyres take the sting out of driving a larger car without compromising where it counts.
Both have been given key SUV stylings to maximise the performance and maintain the all-important look of your car. 
The LS588 is the Landsail SUV tyre for the premium SUV owner. Low profile, ultra-high performance, a sporty tread pattern and dynamically optimised tread blocks that wear to adapt to your driving style.
Grip comes courtesy of the LS588's separate blocks and sipes, designed to maximise road contact and to drive away water to prevent aquaplaning.
An advanced silica compound reduces rolling resistance to increase fuel efficiency - optimising both grip and MPG even in the true heavyweight SUVs.
Most importantly, particularly considering the extra weight carried by SUVs, all three of Landsail's SUV tyre ranges use compound formulation and groove design to deliver responsive braking.
If your SUV is more utility than sports, then the CLV2 could be for you., With more traditional loose blocks with grip-optimised grooves, allowing it to offer the same grip profile with a more classic SUV look.
"SUVs are a real success story," said Chris Saunders, Landsail UK Brand Manager. "Often when people make that choice however they give no thought to replacement tyres - whether that is the cost of them or the demands placed on them by their new car.
"As a result it can often be a shock when they go to a dealer to change their tyres and they get a huge bill for like-for-like replacements.
"At Landsail we work tirelessly to ensure that the tyres we recommend for SUVs are able to deliver the safety, handling and performance drivers expect at a fair price."