EVERTON AND DAVANTI TYRES KICK-OFF FIFTH YEAR OF PARTNERSHIP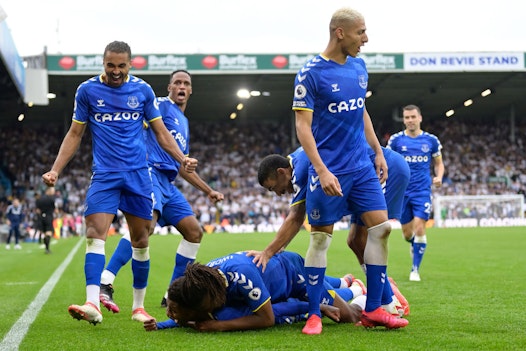 Fans are back at Goodison Park just in time to celebrate Davanti Tyres and Everton's  fifth season of partnership.
Since the 2017-18 season British tyre brand Davanti has been the official tyre partner of Everton Football Club.
Together they have helped build the brand in almost 80 countries, giving more drivers access to premium quality, excellent value tyres designed and engineered in the UK.
During the partnership Everton and Davanti Tyres have also committed themselves to giving something back to the community - from arranging surprise player calls with special fans isolated during the Covid pandemic, to liaising with Everton in the Community to tackle school uniform poverty across Merseyside and help to give pupils a greater chance to succeed.
Discover more at www.davanti-tyres.com/news.