Evergreen's UHP Dyna range makes tailoring your driving experience simple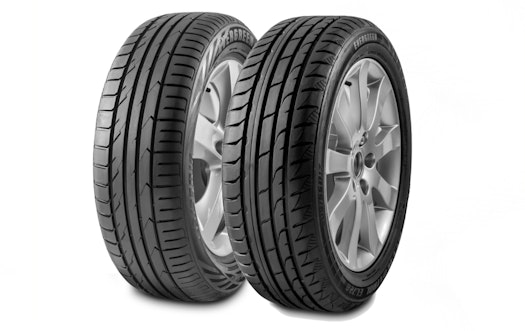 Tyre choice shouldn't overwhelm consumers which is why Evergreen Tyres keeps its UHP range simple - DynaControl or DynaComfort.
With a wealth of data and choice available for consumers, Evergreen offers a refreshingly simple choice.
Its flagship Dyna range is engineered to deliver intuitive handling, responsive braking and outstanding value but in its UHP offering, customers can choose their tyre based on their driving style.
For drivers who want to feel closer to the road, who are looking for a connected driving experience, Evergreen's DynaControl is the tyre of choice. With a tread pattern engineered for nimble cornering and enhanced grip at the higher end coupled with a stylish low profile, if DynaControl is ideal for performance SUVs and sports cars. 
DynaComfort offers the same handling, braking and longevity as the DynaControl, but it's carcass construction and advanced silica compound is designed to offer a more comfortable drive. 
While they may have key differences, what remains consistent throughout Evergreen's Dyna range is safety, longevity and value.
"Evergreen is aiming to take the mystery out of tyres for customers," said Evergreen Tyres Sales Director Sean Maddocks.
"Many drivers find buying tyres daunting due to the amount of data and choice available. Giving drivers simple options helps them to make the right decision. Every driver who buys a Dyna tyre is getting a great tyre that will allow them to drive safely and confidently on the road, we are simply presenting them with a clear choice between added daily comfort or a less distilled, high performance oriented experience."
Contact info@oaktyres.co.uk to ask about becoming an Evergreen stockist.