Evergreen is ever-ready for e-van revolution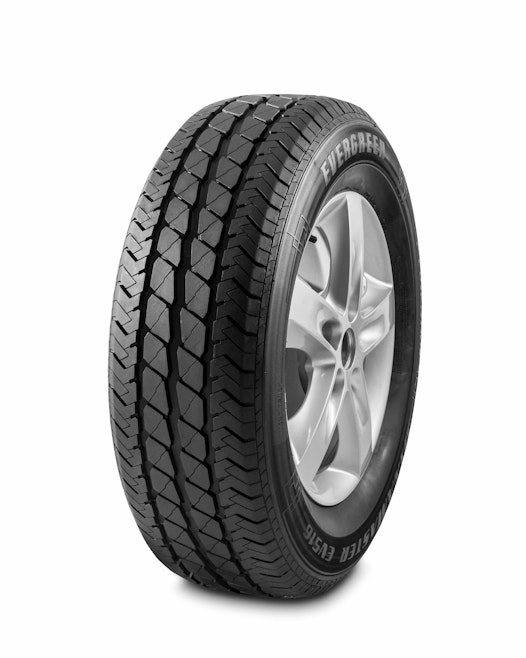 The future is here - Britain's electric van fleet is growing by the day presenting new challenges for tyre manufacturers.
Comfort, longevity and handling all need to be preserved for a vehicle that essentially looks the same, but carries more weight.
The DynaMaster EV516 from Evergreen is the ideal replacement tyre. With a compound specifically designed to last this popular van tyre is certainly up to the task physically. But what about the driving experience?
Engineered by the same team that created Evergreens passenger car DynaComfort range, one of the reasons Dynamaster is popular with van drivers is the comfortable ride it offers during long days on the road.
Add to that the sharp handling and braking characteristics borrowed from the DynaControl and an efficient cost-per-mile and the DynaMaster is perfectly placed to be the replacement van tyre your electric fleet needs.
"Evergreen understands van drivers," said Sean Maddocks, Evergreen Tyres' Sales Director. "It doesn't matter if you drive an electric van or a regular van, you need every part of that vehicle to be reliable and keep you on the road. 
"The fact is that electric vans make very specific demands of their tyres and getting the performance right matters. That's what's great about DynaMaster, it's up to the task of keeping your electric van on the road and running longer between tyre changes without losing the comfort element. 
"On top of that its optimised tread pattern provides efficient water dispersal and extra grip to shorten stopping distances, even under full load. It's a van tyre born for the EV age."
Discover Evergreen tyres at evergreentyres.co.uk or email info@evergreentyres.co.uk.