DAVANTI TYRES SPEARHEADS SCHOOL UNIFORM POVERTY CAMPAIGN WITH EVERTON IN THE COMMUNITY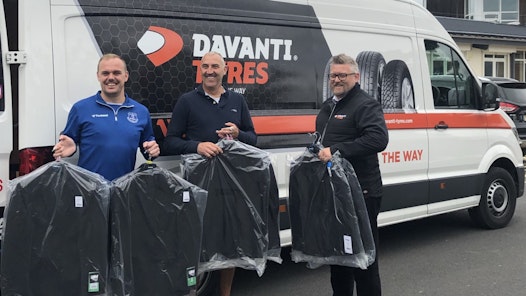 Ahead of the new academic school year, Everton in the Community and Everton's Official Global Tyre Partner Davanti Tyres have been out in force across Liverpool City Region delivering new school uniforms to pupils from some of the most socially deprived areas across the region.
The club's official charity and Davanti teamed up during the 2020/21 season as part of the international tyre manufacturer's Make It Happen campaign to donate more than 240 complete school uniforms to primary and secondary schools in some of the most disadvantaged wards across Merseyside.
This relationship has continued into the 2021/22 season as the two organisations have together delivered another 240 school uniforms to 24 primary and secondary schools across the local area. They will be distributed to Free School Meal pupils in readiness for their first day back at school.
Discover more at www.davanti-tyres.com/news.