DAVANTI TYRES JOINS EFFORT TO SUPPORT CROATIAN MOUNTAIN RESCUE SERVICE WITH TERRATOURA A/T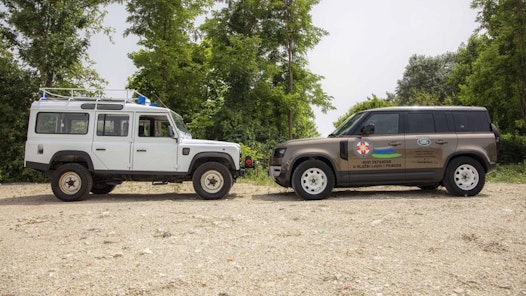 The Croatian Mountain Rescue Service (HGSS) has put its faith in Davanti Tyres' Terratoura A/T all-terrain tyres.
The non-profit public service rescues people stranded in the most inaccessible terrain and challenging weather conditions and has been maintaining its fleet of Land Rover Defenders with the support of Wallis Adria doo, regional importer for Jaguar Land Rover and Auto Benussi.
When they required the toughest, most capable all-terrain tyres we stepped in, donating Terratoura A/T tyres to ensure that HGSS' search and rescue capability is able to access the most challenging environments.
Discover more at www.davanti-tyres.com/blog.